Prize Draw Winnings
Win your very own CBD hamper
Here at HempWell you can win a lovely gift hamper containing some of our premium CBD products. Enter your email below or sign up in store for a chance to win our award winning Deep Relief Muscle & Joint Cream. 
Check out some of our past winners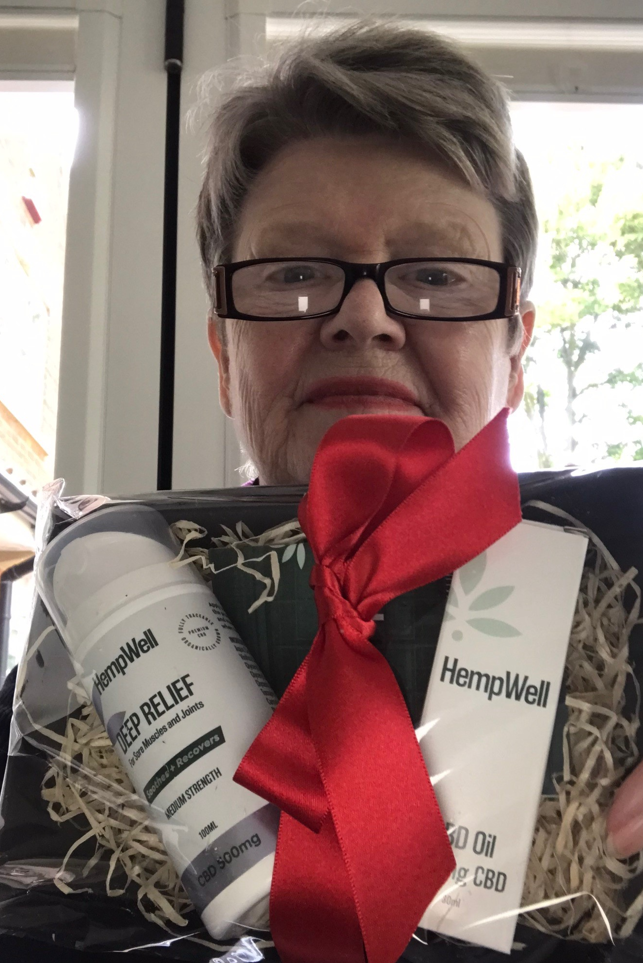 At York designer outlet, Colleen is our lucky winner!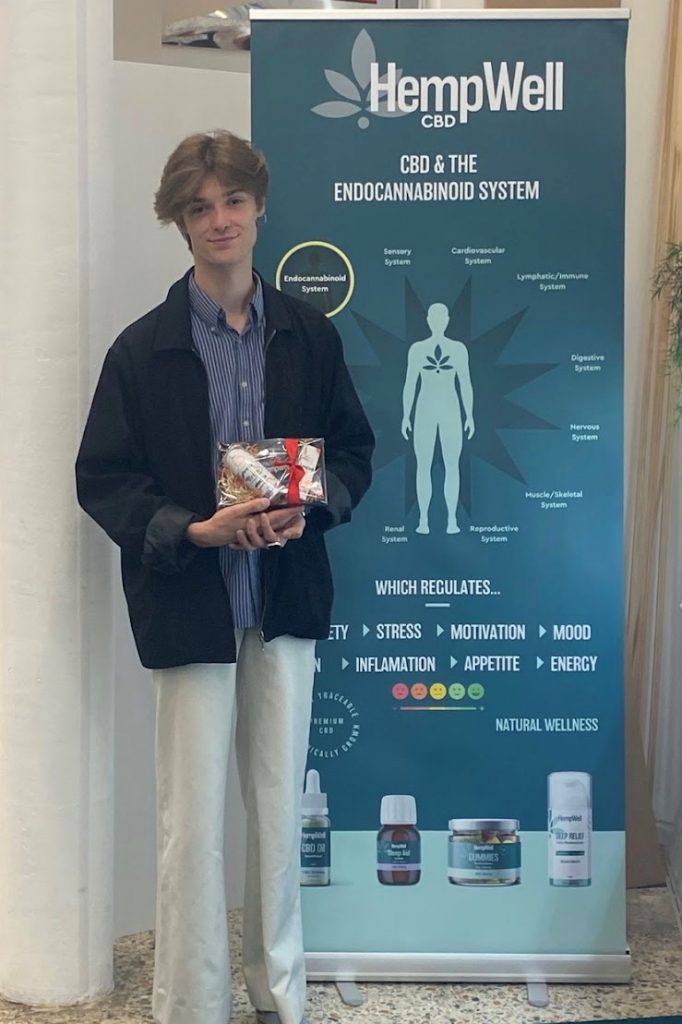 Will has won our gift assortments containing oil tinctures and topical creams for the face and body!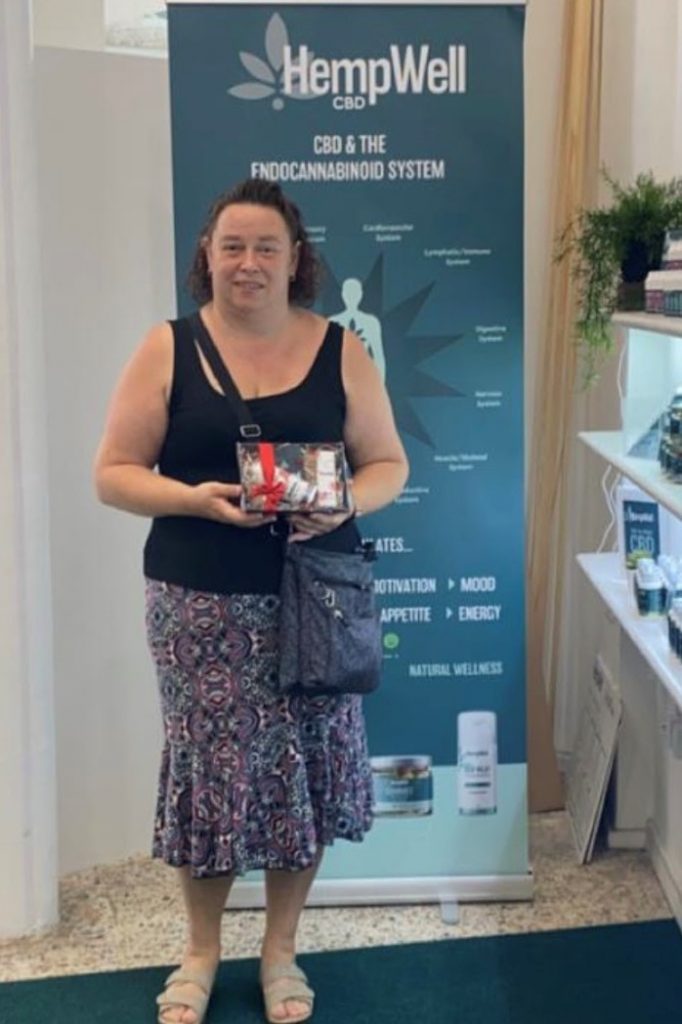 At our York shop, Denise has won a range of CBD products!
Subscribe here for a chance to win CBD prizes
Online Reviews
Very helpful and professional
The lady who runs the store and was in McAurthur Glen yesterday is lovely, knowledgeable, emphatic and incredibly understanding. The products are high quality and helping. Thank you so much. S
Today I visited Hemp Well in Petergate. We met Hanna who explained how CBD works. In a time of failing standards it was a pleasure to be treated in a professional honest way. This staff member should be a standard bearer for how to deal with people. Well done. Keith and Bridget PS We made a purchase.
Bill Etherington
07/07/2022
Had an order of CBD chocolates arrive absolutely melted to the point of uselessness. But after getting in touch and sending a few photos, the order was replaced and had arrived within 48rs. I've just had my first chocolate and it was lovely. Thank you to Phil and the HempWell team for being so helpful and understanding!
My wife and I called into the York shop on Thursday morning. I have really painful issues with my right knee due to racing Motorcycles for many years. I met with Phil who gave me some assistance with choosing a product and had a "tester" in the shop. The Deep Relief Cream that Phil kindly gave me worked a treat on my knee, all day Thursday and Friday. I was actually pain free. I woke on Friday morning in agony again as the Cream had worn off and it got worse as I was doing a bit of Gardening and when I had done, I came in and had a shower, put some cream on again and a short while later I was pain free again, it was like magic. I don't know how it works, but it is fantastic. Thanks for the help.
Lovely shop with a unique product range and owners who really know their stuff.
You can find even more customer reviews on our Judge.me page!
Follow us on Social Media